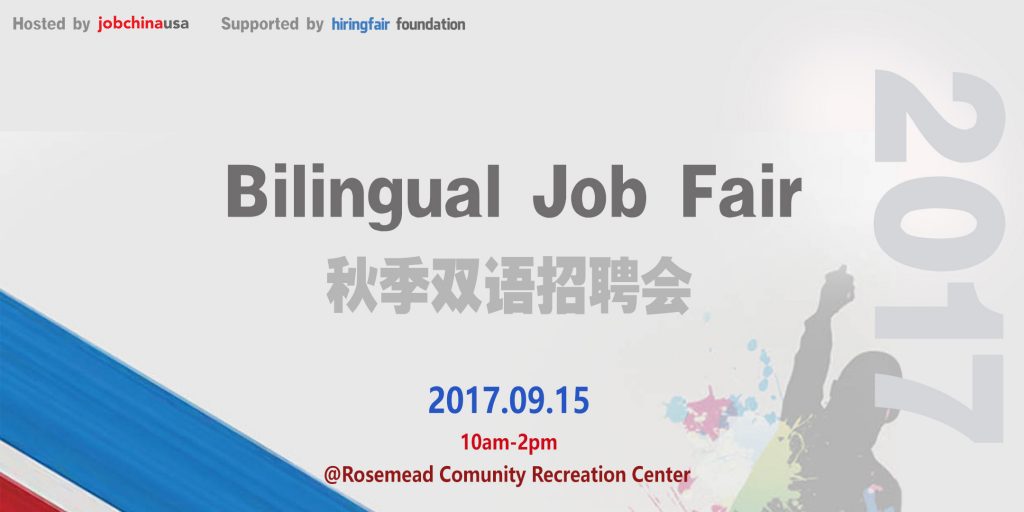 DESCRIPTION
JobChinaUSA is the largest and fastest growing Chinese-American online job website committed to provide both job seekesr and employers with resume and job posting services. It creates a seamless connection between great candidates and companies.
JobChinaUSA Bilingual Job Fair will be held on Friday, September 15th, 2017 from 10AM – 2PM at the Rosemead Community Recreation Center. This job fair will showcase 30+ different companies from various job industries with multiple positions.
Check back for updates!